Garden cover
Which garden cover for your picnic table?
How do you choose the correct size garden cover?
The nice weather is over and the garden set can be put away again. When you don't have enough space to place your garden set inside, a garden cover is a good option. But, how do you know which size is the right one for your garden set and how do you place the cover? We will explain all this below.

It is not that complicated to figure out which size cover is suitable for your picnic table. All you need to do is measure the longest, widest and highest parts of your table. Our Tallin 180 cm has a measurement of 180 x 161 x 78 cm. Your garden cover needs to be bigger than these measurements. A good option would be the garden cover of 190 x 165 x 80 cm. Do you only have the option of a cover that is either a little bit too small, or a little bit too large? Then the large garden cover would be the best option.


How do you place a garden cover?
When you are expecting a heavy shower on a summer's evening, you can quickly put the garden cover over your garden set. When the weather is nice again the next morning, you can take the cover off and use your garden set immediately again. You don't need to worry about ventilation at this point. After using it for one night only, not much will happen.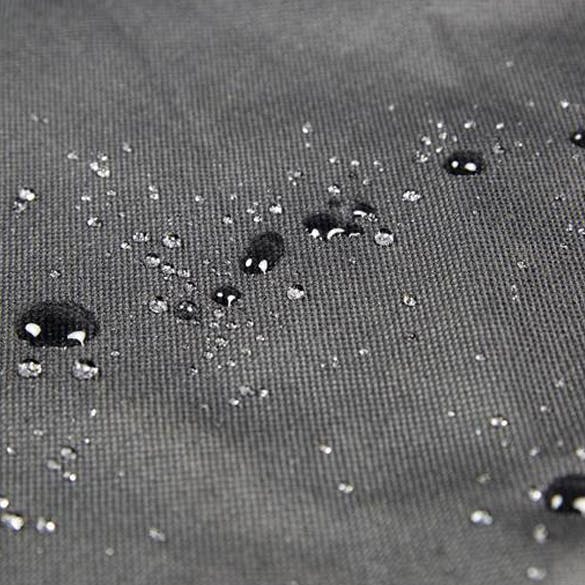 Ventilation
Will you be using the garden cover for a longer period of time, for example in the autumn and winter, it is very important that your garden set or picnic table is completely dry. When that is not the case, mould can appear underneath the cover. Besides that, it is important to remove the cover every now and then, on a sunny winter's day for example. Then you can ventilate your outdoor furniture very well.

When you cover your furniture up, it is important that there is enough ventilation between the cover and the garden furniture. The cover is made from thick polyester. When you don't ventilate properly between your garden set and the cover, it can become to moist underneath with all its consequences.

You can prevent this from happening when you make sure that the garden cover is not lying flat on the table when a log of wood, a bucket or something else is placed on the table top. That will create some space between the table top and the garden cover and you also create a higher point which means rain can slide off the garden cover. It is wise to bring the cushions in when the cover is used. You will find a cord on the bottom of the cover. Make sure that you don't pull it too tight; but that air can also circulate underneath.
Last piece of advice:
The garden cover will protect your garden set, but the cover itself will be exposed to all types of weather that will pass in the autumn and winter. Do you have the possibility to place your garden set with cover out of the wind or under roofing, then that would be highly recommended.