MaximaVida x WTC tennis
Contributing to a new future of WTC Tennis in Winterswijk
Renovated tennis courts
WTC Tennis courts has recently had a complete makeover! The tennis courts in Winterswijk has undergone a complete renovation, everything has been thought of and finished in perfection. The end result is worth it! We would like to show you the contribution that MaximaVida was allowed to make.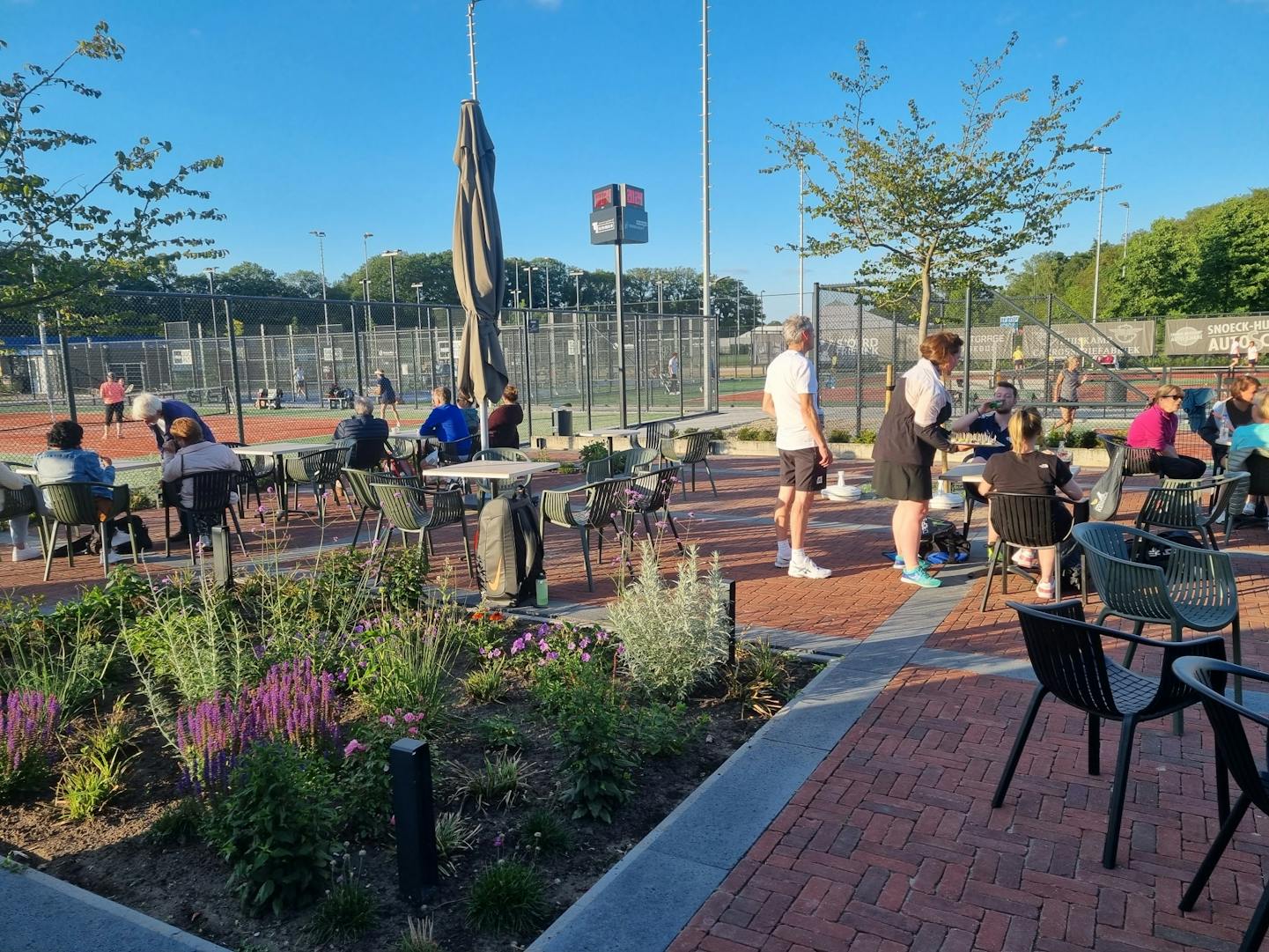 The perfect terrace
with the plastic design chair Paris
WTC Tennis Winterswijk is a very warm club where everyone is welcome. Are you just starting and would you like to have tennis lessons? Play a friendly game of tennis in the fresh air, play a game of padel and enjoy a cup of coffee afterwards on the terrace? It is all possible!
You have probably guessed it already, but MaximaVida enters the game! WTC Tennis was looking for some good terrace chairs for their new centrepiece. The requirements for the chairs where low-maintenance, a modern and a beautiful appearance an comfort. The plastic design chair Paris ticks all those boxes: sustainable, with UV protector and very good quality. No old-fashioned and boring patio chairs that you see on every terrace but a modern look that do not underperform in quality.
Ideal chair for the hospitality industry
The Paris chairs stand out in every aspect and are mostly used for professional use. That is why these chairs are the perfect choice for WTC Tennis, they visited our showroom in Groenlo and where very satisfied with this chair. Soon afterwards we paid them a visited to deliver 68 Paris chairs, with our own MaximaVida truck of course!
The chairs are looking very beautiful on the terrace and it is a good match with the new building. The Paris chair comes in 6 popular colours, so there is always a suitable colour for your terrace or interior.
Curious what we can do for you? Please feel free to contact us!