Product journey Max chair XXL
from idea to sale
Our products have often come a long way before we offer them to you. During the product development process, we spend a lot of time on the choice of materials, the right dimensions, the packaging and the purpose. As with our metal chair Max, for example. That is why we would like to take you on our product journey from start to finish.
The idea
It all starts with an idea. It can be that we have seen something during one of our trips, that a customer makes a remark about a product, someone in our team has an idea while putting a product together or that we think that something is missing in our product range. Jeroen works the idea out and then he will consider with which manufacturer he can develop this idea further. Because we often work with our manufacturers for years, we know the strengths and weaknesses of our manufacturers very well. In consolation with the producer of our choice, we develop the idea further. With our Max chairs, Jeroen wanted to develop a robust, stackable garden chair, suitable for use at home but also in the catering industry. He found many of the already existing chairs to small and fragile, and the seat height to low.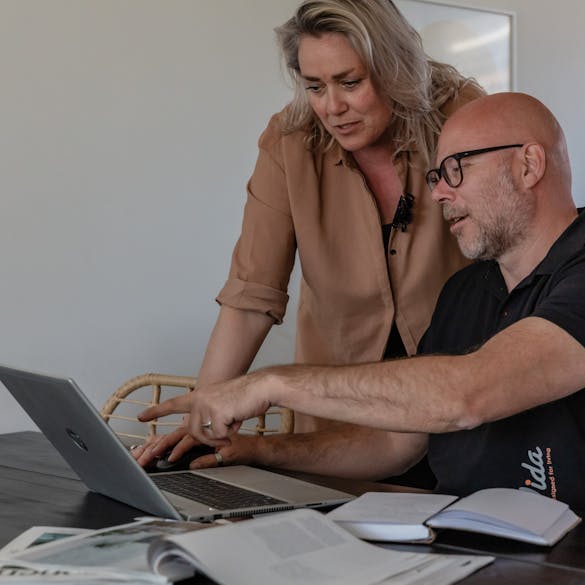 Samples and production
After this, we receive samples of the manufacturer for evaluation. These are extensively checked and evaluated to decide whether we will include this product in our range. We were very pleased with our Max XXL chairs! In the meantime, this product has become one of our bestsellers!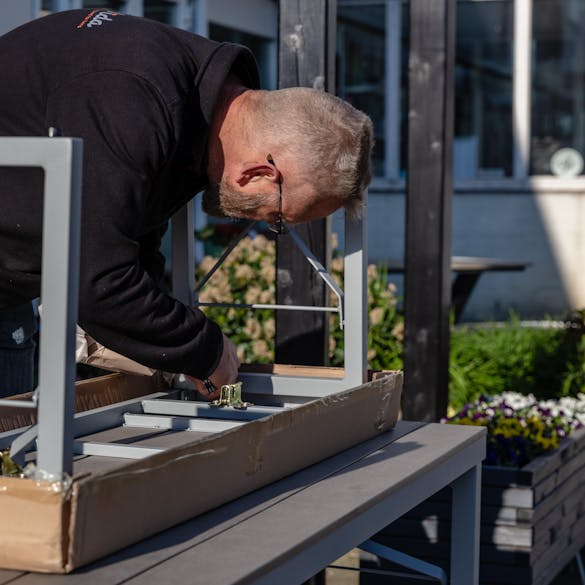 Transportation
Because we have been bringing products from all over the world to the Netherlands for such a long time already, we know quite well how the logistic world works by now. We do everything we can to optimise the flow of goods, to make sure that the environmental impact is minimised and transport remains affordable. The smaller the packages are, the lower the transport costs will be, allowing us to offer you a more affordable product. This is the reason why many of our products are packaged in individual parts. Another benefit is that the parts are protected better against damages.
The Max chairs take up a lot of space, although it does make a difference that they are stackable. As a result of this, more chairs can fit in one container. Products that we buy in Asia, will always be shipped in a container. This is quite expensive, so it is even more important that as many products can fit in a 1' container. After being at sea for approximately 6 weeks, the container arrives at MaximaVida and our team is ready to unload the container.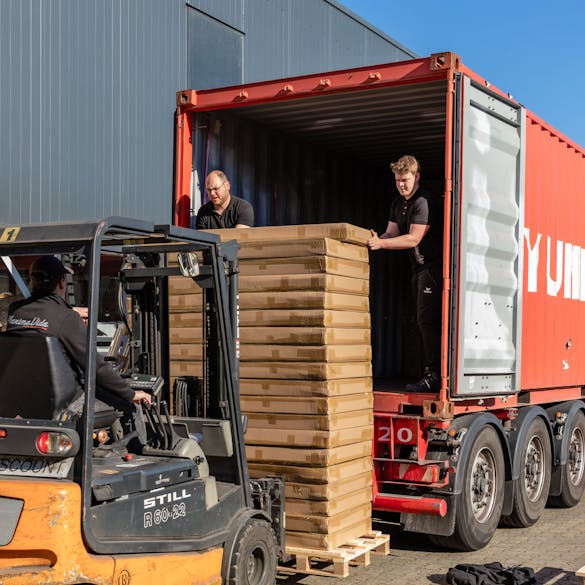 Ordering
As soon as the product has arrived in our warehouse, our customers can order the product from our web shop. We do everything we can to deliver the product of your choice as quickly as possible and without any damage. This is the reason why our Max chairs are packed in boxes of 2 pieces and that is the reason why you can only order the chairs per 2; in this way we can ensure that they arrive safely at your doorstep!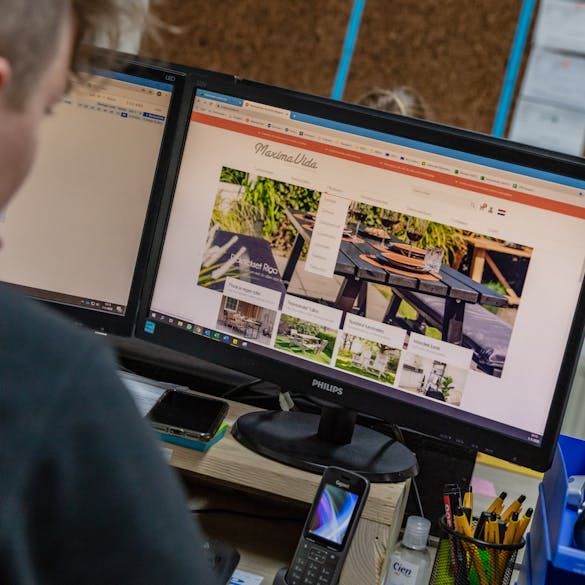 Evaluation
After each season, we evaluate what went well and what we can do better. Is the coating of the chair good enough, can we pack the products more efficiently and are there other options for transporting the chairs. Jeroen immediately contacts the manufacturer to discuss changes of the products, who will also think about possible improvements.

Now that we have taken you on the product journey of our Max chair, you might understand why we are genuinely proud of the products that will eventually carry the MaximaVida label!